April 11, 2021
En las economías de mercado se ofrecen una variedad de beneficios a los empleados para recompensarlos y fortalecer la moral.
Mary Sawall
Ejecutiva de recursos humanos
April 03, 2021
In market economies, a variety of employee benefits are offered to reward employees and build morale.
By Mary Sawall
Human Resources Executive
April 02, 2021
Cuba needs a regulatory framework, not a list of prohibitive activities, for the private sector to reach its potential and contribute to the country's development.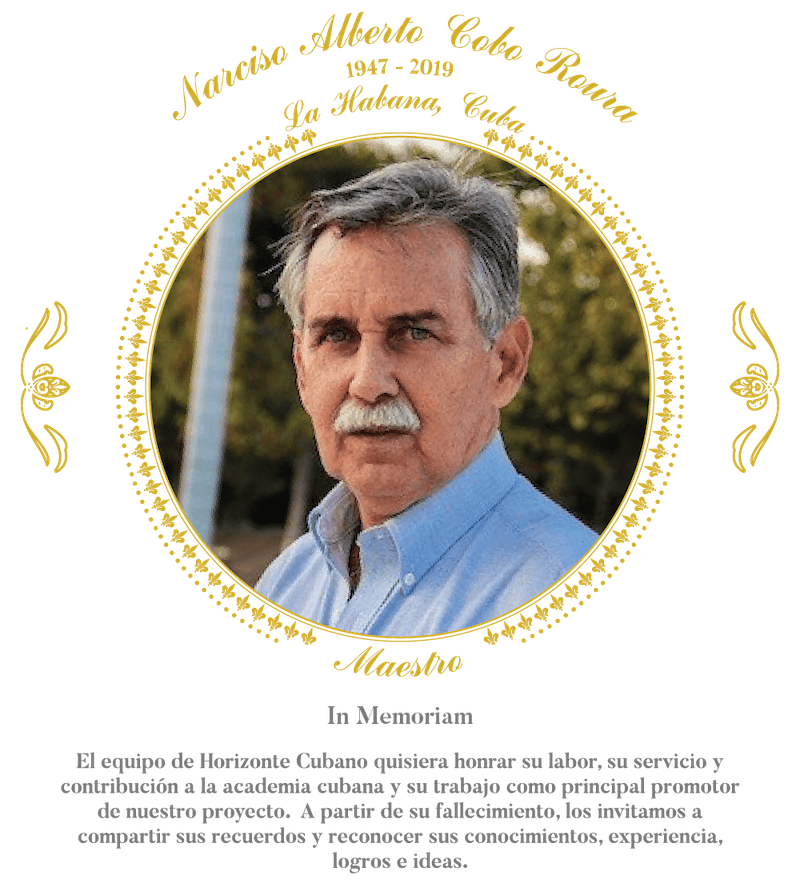 El profesor Cobo fue uno de los principales promotores de este proyecto, y ayudó a impulsarlo desde el inicio. Pero su desaparición física no significa el olvido. Al decir de José Martí, "la muerte no es verdad cuando se ha cumplido bien la obra de la vida." Nos sentimos orgullosos de haberlo tenido con nosotros. Su compromiso, sencillez y profundidad de pensamiento lo han convertido en un ejemplo. Por eso seguirá con nosotros.