Interview with Mike Fernández
Miami, Florida
Adversity and challenge are necessary companions on the road to success, on the road to our destiny. If there is no adversity, there is no challenge.
December 09, 2022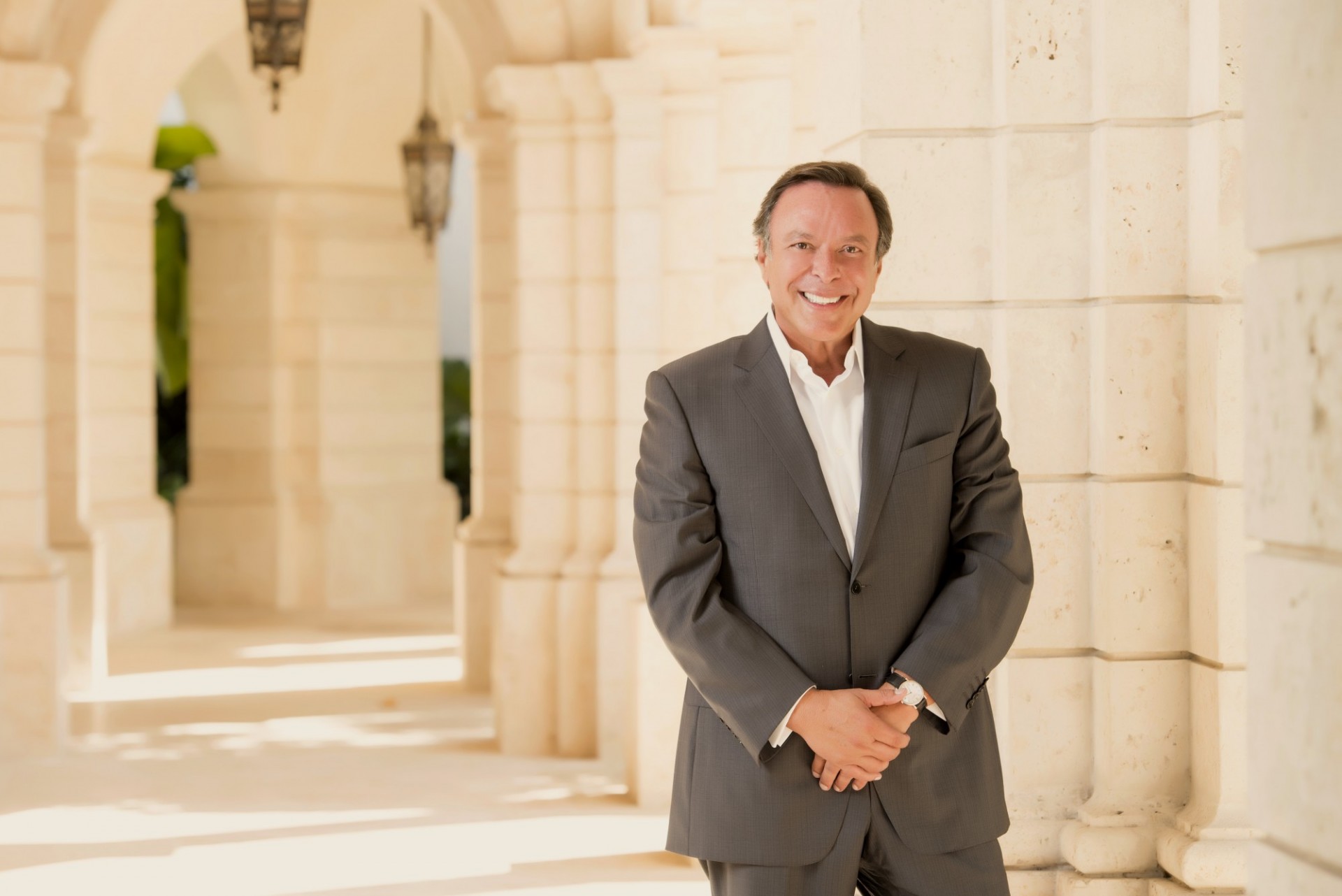 Mike Fernández was born in Manzanillo, Cuba. He is the eldest of two children born to Lieba Fernández and Mario Antonio Fernández. He has a younger sister, Pilar Giorgini (Pilar de los Ángeles Fernández). At Christmas 1964, Fernández and his family left Cuba. They landed in Mexico City, lived temporarily in a convent and later with other Cuban and Mexican families. After six months, the family received their U.S. visas and headed for New York City.
He received a scholarship to Xavier High School, an all-boys Jesuit high school in the center of Manhattan. Mario, his father, told him: "We don't take charity and you're not disabled. Get a job and we'll split the tuition." On weekdays, he worked at the New York State Psychiatric Institute, part of Presbyterian Hospital, cleaning animal cages used in experiments. On weekends he worked at the American Museum of Natural History at the souvenir stand. He attended the University of New Mexico in Albuquerque, but never graduated because he was drafted during the Vietnam War.
In 1975, after serving in the United States Army as a paratrooper for three years, our interviewee began his career in the insurance field. After recognizing an opportunity by bundling health insurance with life insurance policies, he began selling health insurance to existing life insurance clients.
In 1981, Fernández founded Group Tech System and developed the first national database of health insurance quote programs. The company came to be known as Comprehensive Benefit Administrators Inc. (CBAI), which was sold to Ramsay HMO.  During the 1990s, Ramsay HMO was the second-largest public HMO (health maintenance organization) in Florida.  The company in turn was sold to United Healthcare in 1993; Fernández was the second largest shareholder at the time. In 1993 he founded Physician's Healthcare Plans (PHP), based in Tampa, Florida.  He sold PHP to AmeriGroup in 2002. Between 2002 and 2005 he established CarePlus Health Plans. In 2005 he sold that company to Humana and then founded MBF Healthcare Partners, a private equity firm based in Coral Gables, Florida. One of its investments was Simply Healthcare Plans, which was sold to Anthem in 2015.
Fernández has been the founder and/or majority shareholder of 25 companies related to healthcare. Most have been acquired by publicly traded companies. These include Physicians Healthcare Plans (acquired by AmeriGroup), CAC Medical Centers, PrescribIt Rx, CarePlus Health Plans (acquired by Humana), Navarro Pharmacies (acquired by CVS), Medical Specialties Distributors, Hospitalists of America (acquired by IPC the Hospitalist Company), NutriForce Nutrition (acquired by Vitamin Shoppe). After each sale - more than two dozen times - Fernández distributed a significant portion of the sale proceeds to company employees. In addition, through MBF Healthcare Partners, he has been an active investor in other healthcare companies.
Fernández is a member of the Board of Trustees of the University of Miami and serves on the Dean's Advisory Council of the University of Miami Miller School of Medicine. He has served on the Board of Directors of Pediatrix Medical Group (trading on the NYSE: MD).  He has also served on the boards of various civic and non-profit educational and health research institutions, including on the Board of Trustees of Loyola University, Maryland, and on the boards of the United Way, Dana Farber Cancer Institute, and Sylvester Comprehensive Cancer Center, among others. He has been honored frequently for his business acumen and has been recognized dozens of times with business and community service awards.
The University of St. Thomas and Loyola University, Maryland, each awarded him with a Doctor of Humane Letters, Honoris. Miami Dade College also awarded him an Associate of Science, Honoris Causa. Over the past 20 years he has been a generous contributor to many charitable and philanthropic causes.
At a very young age Fernández learned the value of "caring for those who come after you."  He completed a 508-mile walk from France through Spain multiple times in order to raise funds for a variety of children's causes. All told, in the past 20 years he has contributed more than $100 million to charitable causes.
Fernández is the founder and president of the Immigration Association Fund and Coalition (IMPAC). Through the IMPAC Fund, he raises funds to expand existing legal services and programs to help undocumented immigrants fight unfair removal proceedings and grant them a path to citizenship. 
What were the reasons why your family decided to emigrate, and what education allowed you to become a successful businessman?    
I came to the United States in 1964 as a penniless 12-year-old immigrant after my family left Cuba. My father had a small sandwich shop in Manzanillo, Oriente, located half a block from our house in Villuendas and across from the Manzanillo theater.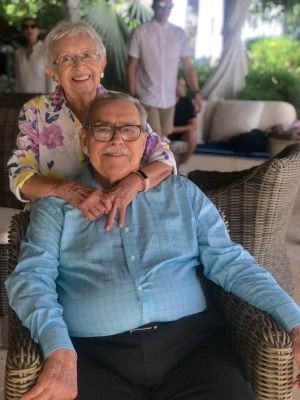 My parents moved from New York City to Miami, the new home for so many displaced Cubans, while I was away serving in the United States Army.
When I returned home, I was in a place I didn't know. I didn't have a college degree and needed a job. Thus began my education. This is what I learned over many years.
Although we know that you advanced a lot due to your perseverance and dedication to your work, we would like to know if there were institutions that helped you to be an innovative person in the United States.
There was never a specific institution that supported me personally; they were the same ones that existed for everyone. My options were limited, so I became a door-to-door life insurance salesperson. To be successful, I needed to learn to accept rejection, since the vast majority of pitches rarely end in a sale. I focused on the potential rewards that came along with the deal, which were unlimited income possibilities in the form of commissions for sales work.
Simply put, the harder I worked, the more I could earn. (I had never sold anything, except when I worked at the museum when I was a child.)  I hated door-to-door sales, but I relished the opportunity to prove myself. Most of my coworkers didn't last more than a few months. For them it was feast or famine. When they had a good week, they would relax for the next week or two.
My approach was always something different. My goal was based on "consistency with persistence." I never relied on a big sale to help me reach the company's required monthly goal. Instead, I took the monthly goal set by the company and broke it up into smaller weekly goals I set for myself. This forced me to work longer and harder than my peers. When they took it easy on the weekend, I kept working. My efforts soon paid off, and I led the Florida region in sales.
In conclusion, I did not receive any special help, but relied on constant work and personal effort.  I also benefited from the humanitarian values ​​that my parents taught me: honesty, gratitude and love towards others.
Could you explain to us what innovation, in a broad sense, was the key that allowed you to make the leap into your businesses?
The innovation I made was based on key principles that allowed me to achieve growing results.
One was to grasp the opportunity and act accordingly.  Life insurance was the most rewarding financial product the company I worked for had, and commissions ranged from 50% to 90% of the first annual premium. On the opposite end of the spectrum, commission income from selling health insurance was very low: around 5% to 10%, paid monthly. Most of my coworkers weren't interested in selling a product with such low commissions. I saw that as an opportunity. As my father would say: "See the opportunity and act accordingly."
I approached the "bird dogs" - that is, those who identified opportunities for the company, but at a higher level - and offered to promote health insurance to their clients and prospects, both individuals and companies, and split the commissions equally.  All they had to do was introduce me to the client. I would do all the work selling and servicing the health insurance policy.
Over the next six months my business grew to the point that I had to hire and pay an assistant to help me coordinate everything I was generating. I knew I was onto something I could build on. I soon expanded my corps of "bird dog" lead seekers from 5 to 30. I also hired two partners who were part of the best-selling agent group. We chose to formalize our partnership.  At the beginning of the second year, I realized that I was generating more than half of the sales, but we were splitting the revenue evenly. I reached out to my two partners and told them that we needed to restructure our arrangement so they would each get only what they were responsible for generating and closing.
Obviously, this new arrangement would work better for me, but worse for them. We dissolved the partnership.  And I understood that if I was going to have partners, I wanted to make sure to control at least 51% of the equity of the company.
I also understood that every trade agreement has to be beneficial for all parties. An agreement must include a win for each side, including when there were more than two parties.
An example: In 2002 my partners and I acquired an insolvent company. We paid $28 million. The company had been losing $60 million a year. After we acquired it, it broke even within a few months. How do you go from a loss of $60 million to breaking even so quickly? The answer was very simple: You have to align the incentives of the various actors.
Someone else may have looked at the company and seen a business where the healthcare professionals worked for the owners. We had a different philosophy. Our vision of the business was that we worked for the doctors because they were the people who saw and touched the patients.
We called them all into a meeting and said, "Look, we just bought this company, and we want all of you to be a part of it. So the good news is that I'm going to give you 20% of the company. But, like partners, you have to carefully consider how to spend the money."
We needed them to understand how the money was spent and the consequences of those expenditures, not only for the business, but also for themselves and their patients. We did nothing, not one thing, to inhibit good care for our patients, but we did ask doctors to at least consider the cost of testing, the use of the operating rooms in outpatient settings, other policies that would not compromise care or treatment but reduce unnecessary costs.  And they quickly saw the results themselves.
Another very important element is that reputation is 51% of making a deal, and I nurture and protect my reputation before, during and after each transaction. It was my reputation that helped me persuade James Earl Jones to work with my company in 1994, and it was my reputation and friendship with Pat and Chris Riley that helped me forge an ongoing alliance with basketball great Earvin "Magic" Johnson, now a successful businessman and humanitarian.
Earvin and I work together on a project that through one of our companies provides comprehensive medical care to patients with HIV/AIDS. The focus from day one has been the same as that of all of our other businesses: How can we develop a niche that is not serviced by our competitors, while improving the care and quality of life for our patients while generating a reasonable profit?
Why would Magic Johnson invest his greatest asset, his reputation, his "brand", in an individual who has close to zero knowledge of sports, whom he has met only once, and who is in an industry often accused of questionable ethics? The short answer: my lifetime of building goodwill, a good reputation, my kindness, and a proven track record (along with personal chemistry).
Still, none of this means that I do business with everyone I meet. I don't care about the economic history of those who present us with business opportunities, but I care about their reputation.
The numbers are inconsequential. I don't care what they're willing to pay. If there's a feeling that it's not good, it's not going to be good. Bad people will eventually hurt you. This approach and attitude didn't develop after I had a few dollars safely tucked away. This was my practice even when I couldn't rub two pennies together. I've walked away from more deals than you can imagine.
At lunch with a potential business partner, I pulled out my cell phone and asked him for the phone number of his national customer service department. I'm sure he must have thought that was a very unusual request; I could tell by the look on his face.
I called the number and put my phone on speakerphone. Within a few rings, the call was answered by an automated voice: "Thank you for calling X. Your call is very important to us. Please stay on the line, someone will be with you." This message was repeated every 30 seconds or so. Our salad was served, we ate it and our plates were cleared away before a person answered my call.
I then asked him to call the customer service department of our small company. He took the phone from me and before I gave him our number, I told him that if a living person didn't answer his call within five rings, I would pay for the meal. He humored me by dialing the number. The call was answered within the first three rings.
I then told him something that I believed with all my heart: "In my previous businesses, we have always created value and a good customer experience by first identifying and serving the needs of our customers."
The person calling us isn't calling to congratulate us. People call us because they're not feeling well, worried about something, or possibly because they think we've done something wrong. In our small business, the area where we have the most staff is the customer service department, and it's open 24 hours a day. In addition, we align incentives for the customer service representative with company goals by offering a weekly bonus that is earned if 98% or more of calls are answered within the first three rings.
Then I got a little bolder, but with a smile. I added that it was our company policy and my belief that we could gain more market share by providing better service than by spending large sums on advertising.  So it was. Over the next few years, we proceeded to take market share from all of our competitors, and we spent 90% less than they did, all due to superior service.
I'm not a well-known person. I've never tried to be.  But somehow I've been in the news for one reason or another.  It is usually because of a company I've sold or acquired. But I've built all those companies with the same mindset of doing good for the people who work with me and the people we serve. I think you can take a completely different path to business where people reward you by giving you their business, their hard earned money, because you're providing a superior product, superior service, and one that cares.
When we decided to go into the HIV/AIDS business, people told me it was crazy.  I had already made enough money in my life.  If I failed, I failed. But I didn't think it was crazy. What I saw was that there was a stigma in that population. They were not receiving the full spectrum of care that they should have been receiving. We decided to create a business model that almost did not exist previously. And today that company is being acquired for more money than I ever thought...
I am of average intelligence; I do not have a Ph.D.; I am not a scientist or an academic. I work hard and respect the people with whom I work. During more than 65 years, I have built 25 companies. I sold my first company at the age of 29. I could have retired then, but I never did. I just kept doing things that I thought were right and better than what our competitors were doing.
I have had transactions in the billion-dollar range. When it comes down to it, more than 50% of the reason I did business with those people I did business with is because of the character of the people. I have sold my companies to companies that may have paid me less than what I could get from other buyers, but I had an emotional connection to the people with whom I was dealing. I think it is very important to understand people. In my view, financial performance and financial statements validate a story, but a story has to have an emotional connection. I think it's very, very important to connect emotionally and personally with as many people as you can. I do it when I enter an elevator.  My challenge is every morning: how do I start a conversation when I walk in?  Most people don't bother.
I think we have evolved as social beings, but the world in which we live, with skyscrapers and closed doors, isolates us.  So, we must make an effort to connect with others.
What do you think is the most overlooked or underrated tool for success?
We are told that if we try hard enough, we will succeed. But what they fail to tell us is that if we try hard enough we will succeed after the 20th time. I believe that adversity and challenge are necessary companions on the road to success, on the road to our destiny. If there is no adversity, there is no challenge.  We often overlook this.  As I mentioned before, I was offered a scholarship to go to a private school in New York City shortly after arriving from Cuba.  My father asked me if it was because I had good grades.  I said no, it was because I was Hispanic.  And, he did not allow me to take the scholarship: he told me that I had not earned it.  So, I worked throughout high school.  I appreciate my high school education as much as someone may appreciate their doctorate because I had to pay for it.
Would you ever consider doing business with your country of origin? Do you think there are still barriers that hinder them? What could be done between both shores?
In response, I must say that I am one of those who think that my country of origin has to become a model, but that can only be achieved if the existing barriers put up by policy makers are eliminated and there is an accelerated push for a market economy in Cuba.  If people are not incentivized financially, they will never be productive. I also recognize that the embargo imposed on Cuba by my adopted country should be lifted, as it affects Cuban citizens to one degree or another.
I was one of those who applauded President Obama's decision to re-establish diplomatic relations with the regime in Cuba because I thought it would open a new path toward the country's recovery. For a variety of reasons, that did not happen. And it's unfortunate.
I feel the pain that Cuban-Americans feel, especially those affected by some policy of the Cuban government. I feel the pain that the Cuban people have been unfairly forced to experience.  Trust me, I feel the pain. That said, we saw Americans lose 58,000 of our children in Vietnam and yet 15 years later we established diplomatic relations with our old enemy.
History has been written; lives have been lost; millions have suffered, but it is time to turn the page in Cuba's book. Let's focus on helping the Cuban people instead of focusing on hurting the regime.
When the moment presents itself and there are opportunities, I am one of those who would be willing to establish a commercial relationship with my country of origin.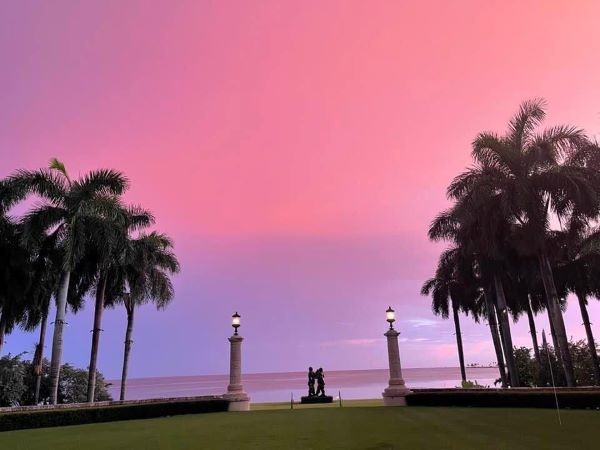 Any suggestions?
I want to point out that I am no stranger to crossing party lines. I have been a major and influential Republican Party donor who joined forces with the Obama administration on its new Cuba policy.  But when the Republican Party nominated Donald Trump as their presidential candidate, I officially changed my affiliation to independent.
I could not abide then-candidate Trump's immigration rhetoric, and my mission has been to help as many undocumented families as I can.
Over the years, I have donated more than $125 million to causes focused on health care and education, among others.
Cuban-Americans are often accused of not caring about immigration because they have benefited from an easy path to citizenship in this country. Part of the reason is that we live in a bubble in Miami. But I feel compelled to speak out by something that bothers me: most Cuban-Americans, who came as immigrants, have very little empathy, and if they do, they don't show it to others who have less than they do.
We claim to be "different" for this reason or that, and Cubans are "exceptional" in everything. Well, we should be less "exceptional" and just accept that we got here because we received $100 a month, were given access to the system, were given residency, and then were given a path to citizenship. That is why we cannot close the door to our compatriots who want to have the same opportunities that we had.