Building Comprehensive Employee Rewards
In market economies, a variety of employee benefits are offered to reward employees and build morale.
By Mary Sawall
Human Resources Executive
April 03, 2021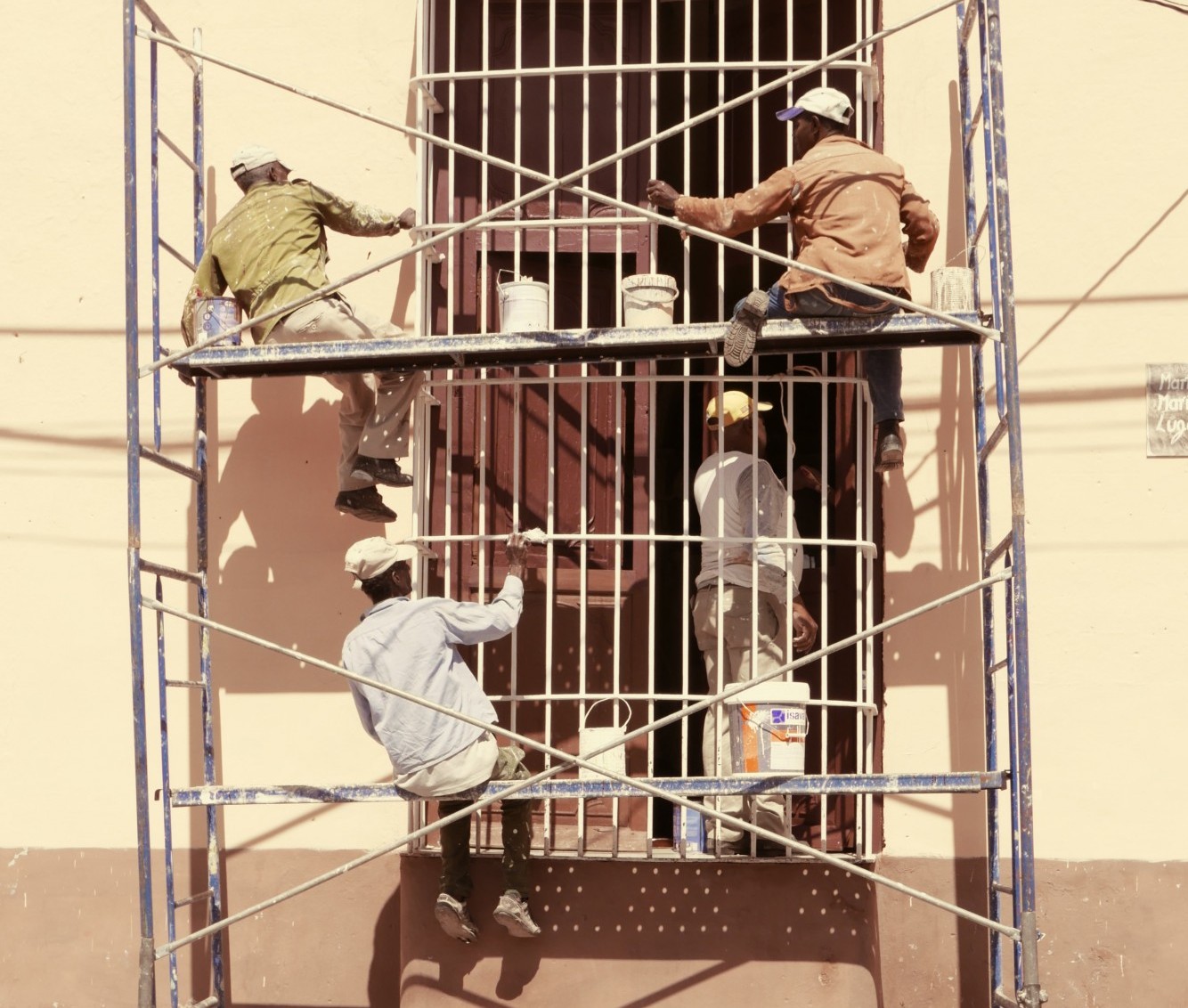 Employers compete for talent in many sectors of the economy by offering an array of benefits to their employees.  Often called "total rewards", these benefits are in addition to salary, incentive pay or cash bonuses.  They are often a meaningful component of an organization's strategy to reward its employees, especially where pay structures within the institution are fixed and incentive/bonus pay is not offered.  "Employee benefits" encompass several types of non-cash compensation that help employees cover basic needs they would otherwise have to pay for personally, or enhance coverage that is only minimally guaranteed by the government.  "Perquisites" are special privileges offered with employment and valued by employees, such as discounts on company products and services, free snacks and coffee in the workplace, and the use of a company car.
Even where the government provides many social benefits, companies seek to increase employee engagement and motivation with a company-provided benefits package that supplements the government's safety net.  In the United Kingdom and Europe, for example, by law the government provides many benefits, such as healthcare and pensions.  Nevertheless, many employees expect their employers to provide supplemental flexible benefits that enhance those healthcare and pension benefits provided by the government.  And, as workforce competition increases, the demand for innovative flexible benefit schemes is increasing globally.
Structuring Benefit Packages
Many factors affect the benefits that companies can offer, including the level of government benefits provided to the general public regardless of employment and whether employees are taxed on the benefits provided by their employers. Employers aim to structure the benefits so that the cost to employees is reasonable.  Employers also design benefits with employee preferences in mind. 
Certain benefits can be offered only if the employer pays for them or contracts for them (employee life insurance, savings plans for retirement), and employers must  think creatively about what employees would value and appreciate.  Employers must consider:
what they can afford,
what employees would most value,
whether benefits will be offered to all employees or only after an employee has achieved a certain tenure or seniority, and
how to manage the benefits equitably within the organization.
It is essential that the employer gives employees a written policy that clearly explains the benefits it offers and how those benefits are administered.  An important reminder to employers: anticipate and address the impact on the company of the additional benefits offered to employees.  For example, offering extra paid vacation may require advance scheduling to avoid staffing shortfalls during critical production periods.
General Categories of Benefits and Perquisites
Employee Protection Programs
Protection programs help protect employees and their families:
from catastrophic medical costs (health insurance),
by securing financial well-being if the employee becomes disabled or dies (disability insurance, life insurance and accident insurance), and
by ensuring financial security in retirement (retirement programs). 
In general, these supplemental benefits are funded by insurance policies purchased by the company.  However, they may not be available to employees in those countries where the government provides a basic safety net to all citizens.  Nonetheless, many employers structure and self-fund supplemental benefits for their employees to fill the gap where government benefits are inadequate.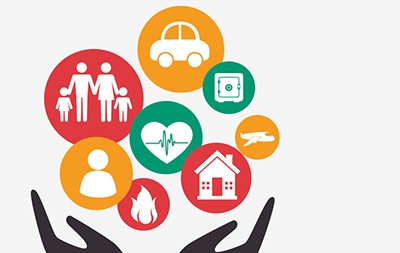 Health
Medical insurance is the most important benefit that Americans expect to receive from their employer, because in the United States there is no universal healthcare system managed by the government.  In 2019, more than 92% of Americans had health insurance.  Of those, about 55% of Americans were covered by private health insurance from their employer.  The rest of the insured received health insurance from the federal government through government programs as a result of their age (over 65), their low family income or their status as veterans.  Those without access to one of these federal or employer medical insurance programs can purchase medical insurance through non-employer-based programs.  As health insurance is considered a very valuable benefit, even small companies try to offer employees medical insurance.  Medical insurance costs are generally shared by employer and employee by requiring employees to contribute a portion of the monthly insurance premiums and to pay for a small percentage (for example, 10%) of their medical bills, up to specified maximums.  Many companies also offer dental and/or vision insurance that generally covers 100% of preventive care (teeth cleaning, eye exams) and a portion of other necessary services.
Life Insurance
Life insurance provides immediate funds to the family of a deceased employee to cover funeral expenses and make up for the immediate loss of income to the family.  It is a commonly offered benefit, because it is inexpensive and very helpful to the family in the event that an employee dies.
Disability and Accident Insurance
Disability insurance provides continued income if an employee is disabled and unable to work.  Short-term disabilities (including pregnancy leave) can be self-insured by the company.  In effect, the company continues to pay the employee's salary or a portion of it while the employee is disabled, usually up to a maximum of 12 weeks.  A long-term disability (more than 12 weeks) or a permanent disability would be covered by private insurance purchased by the company.  In the U.S., private long-term disability insurance supplements Social Security disability payments from the United States government.  Accident insurance can be bundled with disability insurance or offered separately, and provides payments if an employee is injured in an accident.  This benefit is of particular value to people working in environments where there is a higher risk of accidents.
Retirement
Private employers play an important role in helping employees save and prepare for retirement in the United States, because Social Security payments often are not sufficient for retirees to maintain their standard of living.  Both employers and employees make contributions to the federal Social Security system through deductions from each paycheck, subject to a yearly maximum.  In addition, the company can offer a variety of retirement plans that reduce tax liabilities to the company and its employees  now and then provide supplementary income in retirement. 
Most common are savings plans to which the employee contributes using pre-tax income, often with additional matching contributions from the company.  The funds (employer and employee) are invested and accumulate value, tax-free, until retirement.  At retirement, taxes payable on the accumulated funds are generally taxed at a much lower level, as the retiree no longer receives a salary.  Financial and mutual fund companies have developed a variety of plans that make it simple for both large and small companies to offer retirement savings plans.  Employers encourage employees to save for retirement by educating their workforce  on the need for retirement planning and then establishing and maintaining savings funds to which employees contribute.  These funds belong to the employee (including the portion contributed by the employer) and stay with the employee when he or she leaves the company.
Paid time off
Another component of the total employee benefit package is paid time off.  In addition to government-provided sick and maternity leave, employers often offer popular family- friendly benefits such as paid vacation time, paid parental leave for new parents, bereavement leave, and paid time off to attend to personal issues.  Paid time-off benefits often are made available based on tenure.  For example, employees may receive one additional paid vacation day for every year of service, up to a maximum.  Other kinds of paid time off, such as paid maternity and parental leave, frequently are available to employees after six months to a year of service.
Perquisites
The universe of potential perquisites is almost unlimited.  This is where thinking about what your employees would value, what they struggle with in their personal lives, and how the company might help is the best place to start in structuring these benefits.  Examples include:
training and ongoing education to increase work skills and/or receive a degree or certification;
education in subjects such as financial literacy/financial well-being;
incentives to participate in wellness programs covering diet, health and exercise, which may include health screening and incentives to assist with weight loss and exercise goals;
limited use of company equipment and internet where employees do not have access to or cannot afford home internet or personal computers;
flex time to permit employees to adjust their work hours or to work from home;
personal use of a company vehicle for employees who drive a company car for work;
free and healthy food and coffee in the workplace; and
company products made available to employees at discounted prices.
Conclusion
Is it better for a company to pay people more and not go to the trouble of structuring and implementing additional benefits?  Most employees would say no.  Benefits provide goods and services that can be difficult and too expensive for employees to obtain on their own.  From the employer's point of view, extra benefits help build loyalty to the company and increase motivation.  Although not every employee will need to take advantage of all benefits, such as bereavement and maternity leave, employees appreciate having a strong safety net, increased time flexibility, and access to goods and services at a discount.
---
Employees recognize the value of working for a generous and thoughtful employer.  This article from the Harvard Business Review discusses the results of a survey of US workers and its findings that many of the benefits that employees value the most are relatively inexpensive: "The Most Desirable Employee Benefits".
The Society of Human Resources Management has a benefits page with numerous articles about types of benefits, benefits communications to employees, and developing a benefits strategy.  You may access three articles a month without a membership.
For a better understanding about some of the most common benefits offered to employees in the U.S., this article in Inc. Magazine provides some detail with additional links for further information.
---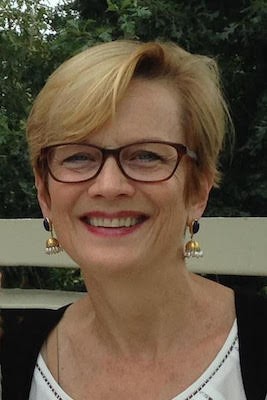 Mary Sawall is a human resources executive with more than 25 years' business experience in professional service firms ranging from start-ups to large publicly traded global organizations, and from rapidly growing to distressed organizations.  Her most recent professional experience was Senior Adviser at The Precision Medicine Group, a specialized medical research company dedicated to supporting the development and commercialization of personalized medicines and therapies.  Previously, she served as Management Director and Vice President of Human Resources of Huron Consulting Group, a multi-national consulting firm.  She is a graduate of Notre Dame and she received a Master's Degree from Yale University and a degree in business administration from Cornell University.