U.S. Restrictive Policies on Cuban Remittances: Effects on Cuban Families and the Emerging Private Sector on the Island
Western Union, the leading U.S. remittance agency operating in Cuba, closed its operations on the island after new United States government  restrictions on remittances went into effect on November 26, 2020. These new restrictions have, at least, three important effects.  First, the Western Union closure damages the survival strategies of Cuban families already facing Cuba's current economic crisis.  Second, it harms the emerging private sector on the island.  Third, it promotes a shift to  conveying remittances from formal to informal channels, increasing the prices of the services and products for Cuban families and the emerging private sector and decreasing transparency to regulators in both countries.
Putting Numbers in Context: The Relevance of Remittances to the Island
Over the years, the Cuban diaspora has played a vital role in the Cuban economy and household income. They have continuously sent remittances, which have for a long time been the second most important source of hard currency in Cuba.[1]  Of the  more than 2.3 million Cubans who have migrated to the United States[2], some 700,000 send remittances to Cuba each year.[3]
Western Union transfers annually to Cuba between approximately U.S. $900 million to U.S. $1.5 billion.[4] Before its closure on the island, Cubans living in the United States were sending funds to the island in approximately 240,000 Western Union transactions every month, principally to those in the Cuban capital.[5]  An approximately equal amount of funds was being transported through informal channels, by friends, family members, or by the so-called mulas, persons who transport cash and goods to the island, charging premium rates to their customers to assure safe passage.[6]

Source: Author's elaboration based on information provided by CubaTrade (2020)
However, remittance flows to the island began declining this past year, as  the impact of the Covid-19 pandemic on the Cuban immigrant economy has limited its economic capacity to support  loved ones on the island.  International travel restrictions since April 2020 have equally affected hard currency receipts from tourism and remittance flow through informal channels.[7]
United States Implements Restrictions on FINCIMEX and Western Union
On June 3, 2020, the United States Treasury Department included FINCIMEX (Financiera CIMEX, SA) on the Cuba Restricted List.  FINCIMEX is the Cuban agency run by the military that manages and administers receipt and distribution of remittances in Cuba. The Treasury Department's Office of Foreign Assets Control (OFAC) took this action to remove Cuba's military from capturing fees from the remittance process. The United States Secretary of State Mike Pompeo said that "Cuba is the only country in the hemisphere where the military takes a cut of remittances".[8]  While the principal  argument for preventing FINCIMEX from acting as the local partner of Western Union (which in turn led to the closure of Western Union's agencies) is to limit Cuba's military access to remittance funds, this policy causes considerably more damage to Cuban families and private entrepreneurs.
The Western Union closure adds another layer to the restrictive policies the Donald Trump administration has imposed on Cuba during recent years.  In September 2019, President Donald Trump's administration limited remittances by U.S. persons to U.S. $1,000 per quarter to one close family member living in Cuba.  In reality, many Cuban migrants previously supported more than one family member, since extended families of grandparents, aunts, uncles, cousins, and other relatives usually live together in Cuba. Financial need does not affect individual members alone, but the family as a whole. The closure of Western Union comes as a second blow, further limiting the scope of support Cuban-Americans are allowed to offer to their loved ones during trying times.Concurrently, the Cuban Central Bank has evaluated Western Union's interest in continuing remittance services to Cuba through REDSA. REDSA, Servicios de Pago Red S.A., is a non-military entity in charge of managing the Cuban ATM network and debit  cards.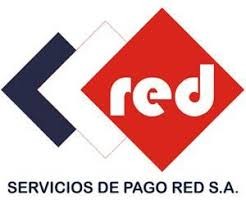 The Central Bank has  modified REDSA's license to include the management and processing of family remittances sent to Cuba from abroad.  This official action was published in  the Official Gazette of the Republic of Cuba, Resolution 152 of 2020 on November 16, 2020.[9] This license, empowering REDSA to manage remittance flow, may well permit Western Union's return to Cuba. A potential scenario could be that senders make electronic transfers directly from their bank accounts through Western Union to fund Cuban debit cards for their relatives on the island.  REDSA's operations might well expand the digital platforms designed to receive remittances to the island.[10]
Impact of Western Union Closure on Cuban Families
Cubans living abroad usually send money to relatives to cover essential needs, such as food, clothing, medicine, gas, electricity, water, and phone services. Remittances play a crucial role in the survival of families, particularly those with elderly and sick family members.
During the current times, where Cuba is living in a severe economic crisis, remittances allow families to survive.   Due to the economic crisis, it is difficult for the population to access essential food, such as milk, coffee, flour, and chicken, and then only by waiting in hours-long lines. In addition, the prices of the products have risen in Cuba, not only in the dollar stores (where items are sold only in hard currency) but also in the state-subsidized general food stores.  Remittances allow Cuban families to buy those products when available in the markets.  With the Western Union closure, hundreds of thousands of families who used to receive remittances now cannot purchase the products they need to meet their very basic needs.
Impact of Western Union Closure on the Emerging Private Sector
The Western Union closure also affects the emerging private sector on the island. As previous research has shown, Cuban-Americans send money to support their families and friends to launch businesses, essentially investing in those businesses on the island. In fact, around 50% of Cuban-Americans living in South Florida believe that U.S. citizens should be allowed to invest in Cuba, and 46% reported that they would invest in  businesses in Cuba.[11] Without the support of remittances for use as working capital,  private entrepreneurs have been unable to purchase supplies, pay rent, or cover other business-related expenses, as their business revenues are affected by the drop in tourism and the Covid-19 crisis.
In a recent conversation, an entrepreneur who owns a popular restaurant in Havana described how his clients are now less able to pay for his service. "The closure of Western Union has an impact on my businesses because a Cuban who does not receive remittances is a client that I lose," he explains.  Limited access to remittances means that entrepreneurs are losing clients for services and products and their businesses may not survive.
Western Union Closure Favors Informal Channels for Sending Remittances
Until recently, Western Union accounted for 50% of the remittance transfers to Cuba, and approximately 50% of transactions were estimated to flow through informal channels.[12]  According to expert Manuel Orozco, the impact of  the restrictions on FINCIMEX and indirectly on Western Union, will likely lead up to U.S. $ 350-400 million dollars a year sent to Cuba to move into the informal system.[13]
While new restrictions decrease the amounts of remittances that flow through formal channels such as Western Union, Cubans living abroad do not forget their family members' needs on the island. Instead, they explore other ways to transmit funds to them through channels that are not regulated or transparent to any government agencies, such as the use of mulas, third party agents, and cryptocurrencies. Nonetheless, finding different ways to send remittances takes time and effort and some migrants consider informal channels too risky for transferring funds, as they do not provide the legal guarantees of  Western Union, a well-known, regulated, formal channel.
The U.S. based agencies that send mulas to the island have now seen an opportunity to transport and sell at higher prices both essential and luxurious products that are scarce in Cuba.  Among other channels, the agencies that employ mulas use Revolico to sell their products.  Revolico is a non-state-controlled market similar to eBay, that serves as an online platform for electronic commerce and operates through servers based outside of Cuba.  Individual Cubans sell and buy either new or used products.  For example, a MacBook Air 2015 was offered at  650 CUC (Cuban Convertible Pesos) in November 2020, but it was offered at the higher 850 CUC just a month later. This is a surprisingly high price for a product that is six years old (with  planned obsolesce) in a country where the average monthly salary has been around 879 CUP (Cuban Pesos), equivalent to U.S. $36.[14]
On November 15, 2020, international airports were opened in Cuba to regular commercial flights. With the Cuban airports operating again, mulas gained new opportunities to carry remittances and other products to the island.  The number of Cuban-born travelers to the island increased in December, with 16 new flights arriving in Havana each day.  The baggage loads that mulas generate affected regular travelers, who also aim to bring their yearly imports or holiday gifts to their families.  Bags were delayed for a week or more due to the extraordinary increase in goods transported to Cuba as part of personal luggage.  While Cuba reduced international flights at the end of December due to the increase in travelers testing positive for Covid, the remaining flights are likely to feature mulas transporting products at even higher prices.  
Final Thoughts
The U.S. restrictive policies on Cuban remittances limits the military sector from managing remittances in Cuba.  Still, the policies cause significantly more damage to Cuban families and private entrepreneurs who are already struggling with the impacts of the Covid-19 pandemic and an economic crisis. They also restrict Cuban-American citizens from supporting their loved ones on the island during these trying times. On the other hand, they benefit the U.S.-based agencies that send mulas to the island, which are profiting from charging higher prices for remittances and products due to the scarcity of food, medicine, and other products in Cuba.  Finally, these policies are driving financial support to these informal channels – out of reach of appropriate government regulation and commercial transparency.  The new authorization by the Cuban Central Bank for REDSA to manage remittances may offer some relief to Cubans in the coming months.  Whether the United States government will authorize transactions between Western Union and REDSA for processing remittance is uncertain, but it surely is a channel to consider as REDSA is part of the Central Bank and not a military operation.